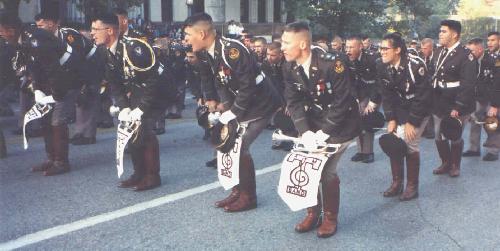 Hump it:

Football Roadtrips


despite my soiled pants at the end of the game, San Antonio was awesome. I'm looking forward to

ALL

of the other away games.



Halfway to Bowl Eligible!


As much as people have bitched about our cupcake non-conference schedule, it really does feel good to say "3-0". Oh, and let's not forget that despite the scare against Army, A&M is

STILL

the #1 Pass Defense (the milking of this misleading stat will continue for as long as possible)



A&M and West Point cadets find common ground in space flight aspirations

:



Dump It
:
Refs screwing OU, thus everyone else in Big XII

:



...sorry crazy week, that's all i got. believe me, i got plenty to hate on, but it's test week and i'm lazy.